Featherston track improvements remain untested The cancellation of round two of the Altherm Jetsprint championships in Featherston due to dry weather has a hidden silver lining for some teams. Due to run on December 2, the event may have to be run later in the season at a different track. But that could be good…
Read More
Seven times World Champion
1990*, 1992*, 2001, 2002, 2008, 2009, 2014
12 times New Zealand Champion
1990*, 1991*, 2002, 2004, 2005, 2006, 2007, 2013, 2014, 2016, 2017, 2018
ENZED Bay Park Stadium Cup
2018

*Open B Class
SuperBoat Class
The close knit team, based in North Canterbury, has competed very successfully both in National and International events and is proud to be associated with the following sponsors.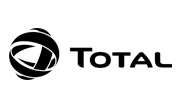 Jetsprinting was first developed in Canterbury, New Zealand during the early 1980's.  From humble beginnings competing on courses excavated in gravel river beds the sport has quickly developed into purpose built stadium type venues.  A jetsprint course consists of a series of channels about 5 metres wide with water barely ½ metre deep.
The boats make approx. 30 directional changes taking anything from about 50 seconds to 60 seconds to complete the course and have a two person crew, driver and navigator running individually against the clock.  Spectators love the action, they also love the spectacular crashes when boats hit the bank at high speed and get tossed,  sometimes spinning in the air before crashing back on the islands built between the channels of the course.
The PCR team compete in Superboat class, there are two other classes in which competitors can race. For information about the classes visit www.jetsprint.co.nz.