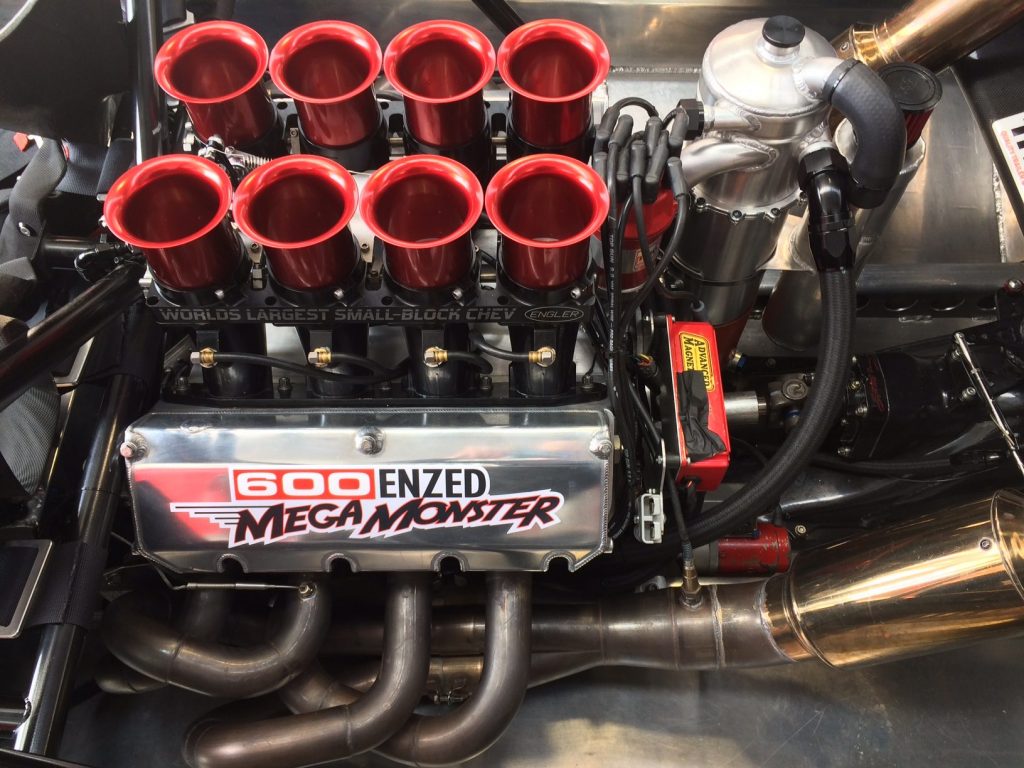 Engine
| | |
| --- | --- |
| Type | V8 Billet aluminium super-tall-deck, big bore, Small Block Chev. (only one of its kind on the planet) |
| Displacement | 600cuin (9.6 Litres) |
| Fuel | "PURE" Methanol |
| Injection | Engler (billet alloy) Custom made (biggest injection manifold ever made for a SBC). |
| Cylinder Heads | Insanely large for a SBC! |
| Ignition | MSD Pro Mag 12 lightweight |
| Filters | K & N |
| Instruments | MoTeC |
| Spark plugs | Champion |
| Exhaust design | Howard Askey (Christchurch NZ). |
| Exhaust manufacture | HRN (Christchurch). |
| Lubrication | 5 stage dry sump system by Johnson's |
| Oil | TOTAL |
| Engine builder | Track Sport Engines, (Auckland. NZ) |
| Telemetry | MoTeC ADL data acquisition. |
| Weight | 190 KG (420 lb) |
| Performance | 1000+hp @ 6000rpm. Uses 14 litres Methanol fuel per minute. (US Gallons 3.7/min) |
Boat
'Sprintec', designed and marketed by Peter Caughey Racing and Sprintec.
Designed for faster straight line speed, faster cornering speed, greater cornering G force, high speed stability and lightening fast response to right hand/left hand turns and vise versa.
Incorporates Sprintec unique Super-Low seating position for lower center of gravity and increased cornering speed/stability.
Exclusive Sprintec seat design offers superior crew safety and comfort to sustain the extreme G forces generated by Sprintec boats. Each seat is made of carbon fibre composite and has an insert of the amazing Confor foam to add extra spinal protection for the crew.
Jet Unit
| | |
| --- | --- |
| Type | 2 stage axial flow (2x impellers) Scott/Sprintec. |
| Extras | By Peter Caughey and Sprintec. |
| Materials | Aluminium housing, Standard impellers are hand fabricated from steel. |
| Impeller diameter | 216mm (8.5") |
| Thrust | 2500 lbs |
| Capacity | Processes 300 litres of water per second (83 US gallons). |
Performance
| | |
| --- | --- |
| Acceleration | 2G's force 0 to 120 kph (0 to 75 mph) in 1.9 seconds |
| Cornering | 5 to 8 G's of cornering force |
Seven times World Champion
1990*, 1992*, 2001, 2002, 2008, 2009, 2014
12 times New Zealand Champion
1990*, 1991*, 2002, 2004, 2005, 2006, 2007, 2013, 2014, 2016, 2017, 2018
ENZED Bay Park Stadium Cup
2018

*Open B Class
SuperBoat Class
The close knit team, based in North Canterbury, has competed very successfully both in National and International events and is proud to be associated with the following sponsors.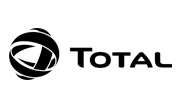 Jetsprinting was first developed in Canterbury, New Zealand during the early 1980's.  From humble beginnings competing on courses excavated in gravel river beds the sport has quickly developed into purpose built stadium type venues.  A jetsprint course consists of a series of channels about 5 metres wide with water barely ½ metre deep.
The boats make approx. 30 directional changes taking anything from about 50 seconds to 60 seconds to complete the course and have a two person crew, driver and navigator running individually against the clock.  Spectators love the action, they also love the spectacular crashes when boats hit the bank at high speed and get tossed,  sometimes spinning in the air before crashing back on the islands built between the channels of the course.
The PCR team compete in Superboat class, there are two other classes in which competitors can race. For information about the classes visit www.jetsprint.co.nz.